Home > Food > Recipes > Eggplant and Tomato Hobo Pack
Eggplant and Tomato Hobo Pack
Hobo packs are easy to use and give this eggplant and tomatoes dish a slightly unusual flavor.
Serves: Serves 4 as a side dish
Ingredients:
2 small eggplants, unpeeled, cut into 2in (5cm) cubes
2 tomatoes about the size of baseballs, cored and diced large
1 red onion, peeled and diced large
5 peeled garlic cloves
1/3 cup extra virgin olive oil
2 tablespoons roughly chopped fresh oregano
1 teaspoon red pepper flakes
Kosher salt and freshly cracked black pepper to taste
Directions:
Combine all the ingredients in a large bowl and toss gently until evenly mixed.
Tear off 4 sheets of heavy-duty foil, each about 2ft (60cm) long, and stack them one on top of the other. Arrange the vegetables in the center of the top sheet.
Fold up the sheets around the ingredients, one after another, turning the package one-quarter turn between each sheet and making sure that each sheet is well sealed around the food. If necessary, divide the ingredients in half and make 2 hobo packs. Or, place the ingredients in a deep disposable foil pan (see the image) and cover tightly with a double layer of heavy-duty foil.
Place the hobo pack (or packs) in the coals around the periphery of the fire, where the heat is less intense. Pile the coals up around the pack and cook until the eggplant is cooked through (20-30 minutes).
Remove the pack from the coals and unwrap the foil; if the vegetables need more time, put it back in the coals or in a 300°F (150°C) oven until it's done.
excerpted from: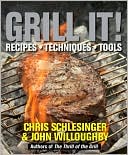 Sign-Up Now!
Sign up to save recipes or create shopping lists online.
Already registered? Login here

Cooking Tips
More Videos: